BBL  System's ProfitSystem

© 

software manufacturer integration – SmartLink

©
BBL Systems Inc.has created "BBL Smartlink" in an effort to improve retailer efficiency and a reduction errors by linking BBL Systems ProfitSystem© Bridal, Prom and Tuxedo point of sale/operations software to Manufacturer's order processing systems.
Users of BBL Systems ProfitSystem software are able to electronically update their local inventory of our manufacturer partner's SKUs, costs, size charts, color charts & images from their individual s order processing systems WITHOUT DATA ENTRY.
Orders may also be electronically placed!  Our partners will accept the electronic order and provide confirmation number and confirmation ship date – within 3 seconds.  No more 'on-hold' or troublesome faxing.    How about that for saving time!
With another click all of products from BBL's ProfitSystem inventory (or only selected ones)  products may be uploaded to BigCommerce, the leading online store eCommerce software provider.  Learn More
Our current partners are: Dessy, Watters, and Jim's Formalwear (requires BBL TPOS module)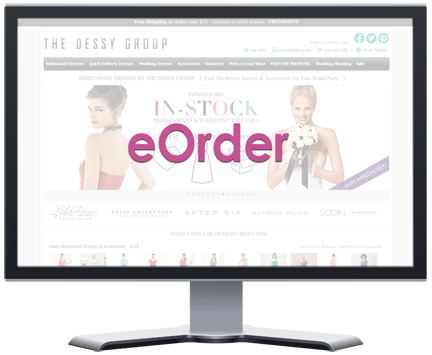 This is a FREE feature and included for BBL ProfitSystem users with a current BBL service agreement.